Our Story
Approved promotional material - web / print ready
Dance. Virtuosity. Exhilaration.
Melbourne's mesmerising contemporary world music band The Royal High Jinx have burst onto Australian festival stages with originality, virtuosity and theatricality. Their songs and tunes are inspired by European traditions, peppered with Gypsy Jazz, Latin, Balkan & Swing grooves with a pinch of Folk.

Sarah (Violin), Silas (Piano, Drums), Jen (Guitars) and Terry (Mandolin) formed the band in Melbourne Australia in 2016 as a way to explore their musical roots. They bring their favourite continental classics and instrumental music into the modern age.

In 2018 TRHJ excited and ignited European audiences on their 18 shows in 24 days "Gone Gone Gone" Germany Tour. Their album "Gone Gone Gone" (released in April 2018) is a delicious 10 course meal for your ears - gypsy dance pop seasoned with Latin and electro-swing beats. It features their most popular songs and tunes from their live shows, and captures their enthusiasm, craft and cheekiness.

Sing with and dance to Australia's most colourful high energy band!
Featuring...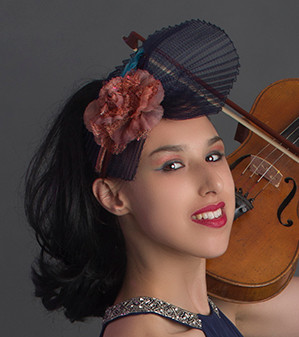 Sarah brings down the house with her dazzling violin technique, angelic singing, amazing outfits and wild stage antics.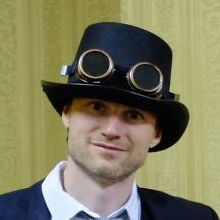 Silas sometimes performs the mesmerising feat of playing keyboards and drums at the same time.
Terry
Mandolin, Voice, Juggling
Terry picks the mando with machine-like precision and sings like an angel. He also performs devilishly tricky feats of juggling and circus.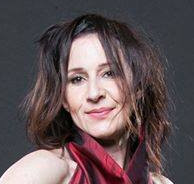 Jen will wow you with her exquisite gypsy guitar playing, velvet vocals and shiny uke shredding.